Ladakh Conflict : Chinese Troops 'Shaken Up', Netizens Angry
Subir Bhaumik,
Senior Strategic Expert , Former BBC Correspondent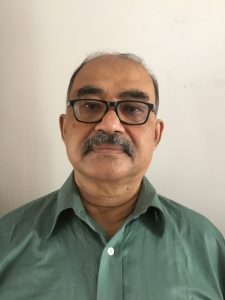 Chinese social media is agog with angry netizens complaining about 'suppression of news about Chinese casualties' during the June 15-16 clash with the Indian army in Ladakh.
"People are sharing pictures of the funeral procession of Indian soldiers and their cremation which was done with full state honours, and are asking what happened to their own men," an analysis of the Chinese social mediascape during the week indicated.
Not a single information has been released identifying the names and ranks of the PLA men who died on 15 and 16 June. "This is triggering a lot of discussions on local social media platforms", a social media analyst in Beijing told Easternlink over phone. But he was unwilling to be named.The anger is palpable after some 'fake news' about names of 30 Chinese who had reportedly died in the clash and attributed to 'Global Times' circulated briefly in social media.There was a flurry of exchanges on Weibo trying to check out whether this was true. Apparently relatives ofthose soldiers whose names had appeared on the 'list of dead' were leading the exchanges, pointing to transparent Indian system where the dead soldiers were given heroes funeral in contrast to the Chinese dead, about whom no news was available.
It is possible the 'list of 30 Chinese dead', that was circulated over Whatsapp citing it as a Global Times report, was soon picked by netizens in Weibo ."It was an Indian intelligence plant , there was no Global Times report on the issue and no Chinese media outlet has carried any list of dead Chinese soldiers , " claimed a Chinese analyst close to the PLA.
But the reason it gained traction was because the names were genuine.
"This is perhaps because our boys chased the much larger Chinese hordes back into their territory who fled leaving behind their dead. Our boys pulled out their name tags from the dresses of the dead soldiers and perhaps handed them over to our Intelligence representatives who promptly made a list which was uploaded as a Global Times report . This is all fair game in a psywar," said a retired Military Intelligence official.
He said the same had happened in Kargil.
Since Pakistan was claiming that no regular Pakistani army unit was involved and the fighter were mujahideen, Islamabad was not owing up to casualties and releasing no official list of the dead that the Indian army was doing."But the Indian media was fed with pictures of Pakistani dead with cameras pointing to name tags. In closely connected world, news travels fast even in the most closed societies. So you had some relatives of Pakistani dead secretly approaching Indian missions asking for leads on how to secure their dead soldiers for cremation.," said a retired external intelligence officer then posted in Pakistan.'We called their bluff in no time."
Army counsellors and doctors evaluating the psychological/medical status of the ten Indian soldiers including Majors who were returned by the PLA after 60 hours in their custody have been surprised by their 'high spirits' and 'levels of confidence.'
When attacked by large PLA hordes armed with swords, clubs and iron rods strapped with barbed wire, the "unarmed" Indians did not run away but fought back with unusual ferocity.
Atleast 20 PLA soldiers , almost equal to the numbers of Indians who died , were killed when their weapons were snatched by Indians or when their heads were smashed by stones.
"Our boys were mad for revenge after CO Col Santosh Babu, who was popular with troops, was killed in a treacherous attack. Instead of fleeing , we snatched their arms and chased them back into Chinese territory. That is where some of us were overpowered by forces ten times our numbers," a Major who returned from PLA custody told his counsellors.'That is the day when the Chinese , for the first time in a month, saw the raw courage and the murderous spirit of the Indian soldier, the real face of the Indian army," the major said.
"If we had some weapons, we would have butchered at least twice their numbers. The Chinese soldier is worthless as a fighting machine, or else how can ten or twelve of us chased fifty of them back ," the Major said.Please also see
https://mediaswaraj.com/pangong_lake_ladakh_india_china_border_dispute_finger4-_finger8/
These revelations have confirmed the military hypothesis that the Chinese army, which has not been engaged in any real military operation since the 1979 war with Vietnam involving real opponents chokes up in the battlefield.
They are great with simulated war games which China does "loudly" for the entire world to notice, but in a real battle, they are likely to falter when the enemy is a determined Indian soldier with a great regimental traditions or a wily Vietnamese partisan-regular combination running circles round the Chinese formations.
Two factors go against the Chinese soldier. The one-child policy of China for decades has led to most soldiers being the single child of parents who do not want to die, said Vietnamese Colonel Nguyen Lam who briefs visiting Indian officers on Chinese tactics.
The second is that the Chinese soldiers, except some special units, have become soft because they fly around in helicopters or move around in vehicles for deployment because they have better equipment and logistics, whereas the Indian soldier treks 20-25kms to reach forward camps from road heads.
I myself a military school product, says during his coverage of the face-offs at Doklam, asked a burly Sikh Havildar about the state of war. Pat came the war :" Sir, where is the war, this is game of kabbadi and we are just lifting these guys and throwing them away like dolls."
Reporting from Nathan near Doklam , Bhaumik asked him about whether the PLA fighters were using Chinese karate or kungfu , to which the Sikh havildar :" We are not scared of the noise they make, we just have to get a grip of some part of their body , then because our brute strength, we can swing them up and smash them down against a hard surface," Bhaumik remembers the Sikh havildar as saying.
" Because of the hard training regimen, the tough daily routine and the long warrior regimental traditions, the Indian soldier and junior commander is a deadly fighter. Few Chinese units can match these daredevils," said retired Major General Gaganjit Singh, who has commanded mountain divisions before retiring as deputy chief of Defence Intelligence Agency.
A Chinese expert agrees.
The appreciation comes in the backdrop of India-China border clashes along the line of actual control (LAC) in the rugged Ladakh region. Huang's article is a rare recognization of Indian Army's prowess published by a Chinese media which generally boasts about its own capabilities and the June 15 clash has proved that.
"The Chinese were overawed by us and treated us with respect . They appeared in panic mode fearing a bigger Indian attack ," an Indian Major who returned from Chinese custody told his counsellors. "Forget about trauma, these 10 who returned are in unusual high spirits, they are only sad for the death of their colleagues but they are raring for another confrontation to avenge," a military doctor in Leh said.
"If we had some sharp weapons, we would have inflicted two times more casualties that day. We killed 20 of them with their arms," the Major is believed to have said.
While the Chinese suffered almost equal casualties in the savage hand-to-hand combat around Patrol 14, the avenging 'Ghatak' (killer) platoons raided two Chinese encampments that night within 2 hours of the brawl ending and killed at least 29 Chinese with bayonets mounted on rifles and machetes.
A landslide buried a Chinese camp in the foothills with 20-25 troops in India early on Tuesday . The Chinese blame the Indians for the setting of the landslide by controlled explosions, the Indians deny the charge and attribute the landslide to incessant rains and thunder and the 'Hand of God'.
The Chinese frustration was reflected in the tone of their foreign minister Wang Yi when he asked Indian counterpart S Jaishanker to ensure a probe into the 'illegal Indian incursions' and punishment of soldiers involved.
" For one month, we were under huge pressure from Delhi not to over-reacted, to defuse the crisis, to de-escalate the situation. The Chinese took it as weakness. On that night, they saw the furious face of the Indian army. Since that day, all their mischief and needling has stopped. He will come back to create trouble only when he has huge numbers advantage," said an Indian colonel in Ladakh.
But there is mounting fury in the ranks and among officers over PM Modi's statement about 'no Chinese incursions' which Sinologist Brahma Chellaney described as 'Modi handing over to the Chinese a massive propoganda coup.'
"If there was no incursion, were we shooting a Bollywood street fight scene," said an angry retired officer of the Ladakh Scouts.
Please also see : https://mediaswaraj.com/indian_army_changes_rules_on_border/
"First Home Minister Shah provokes the Chinese by threatening to recapture Aksai Chin. Then when the Chinese come at us like mad dogs, we are asked to defuse , de-escalate, pull back, tactfully negotiate. Our commanders are hamstrung, our boys with no arms are sitting targets. This is not acceptable. If you want the army to deliver, give our commanders and our boys a free hand and don't teach them warfare," the officer said.
"First Home Minister Shah provokes the Chinese by threatening to recapture Aksai Chin. Then when the Chinese come at us like mad dogs, we are asked to defuse , de-escalate, pull back, tactfully negotiate. Our commanders are hamstrung, our boys with no arms are sitting targets. This is not acceptable. If you want the army to deliver, give our commanders and our boys a free hand and don't teach them warfare," the officer said.
Major General Gaganjit Singh said as the face-offs with the Chinese have increased several times in the last five years, India has always come off better because the government allowed the local commanders to wrest the initiative. "This time , they was too much ill-informed tutoring from the top and that is uncalled for. Indian commanders are fools that they will try rushing to Lhasa but if they don't have a free hand, they have to fight with one hand tied behind their back," he said.
( Subir Bhaumik is veteran BBC journalist and author on strategic issues)