Sushant Singh Rajput case : Who Has Jurisdiction to Investigate
 Legally Speaking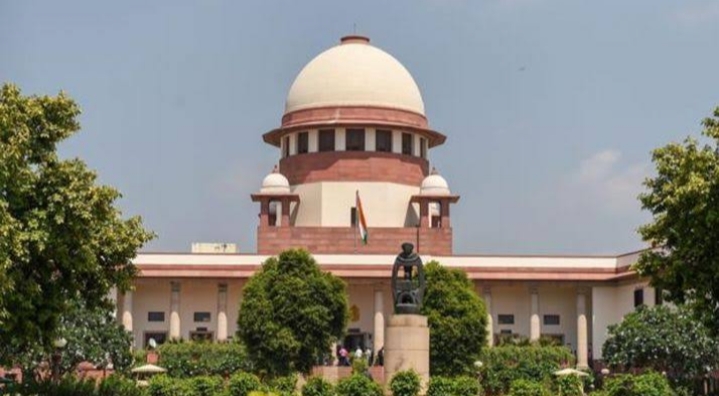 Saurabh Tiwari
Sushant Singh Rajput died in Mumbai and far away Patna police registered a criminal case. Then Nitish Kumar government recommended CBI investigation , but the important question of jurisdiction remain. Who has jurisdiction to investigate Mumbai or Patna police?
Actor Sushant Singh Rajput died in unusual circumstances in Mumbai on 14th June 2020. Soon after Sushant Singh Rajput's death social media flooded with allegations of nepotism in bollywood . Meanwhile family of late actor made serious allegations against his girlfriend Rhea Chakraborty.
Mumbai police registered accidental death report in Sushant Singh Rajput case and started inquiry under Section 174 of Cr.P.C(Criminal Procedure Code). This is to ascertain apparent cause of death (describing wound or other marks of injury as on the body).
But it is important to note here that question regarding how and who assaulted the deceased or under what circumstances he was assaulted is not within scope of inquiry under section 174 of Cr.P.C.
Please listen this https://mediaswaraj.com/mumbai_mystery_bihend_sushant_death/
Role of Mumbai Police in question ?
In Sushant Singh Rajput case role of Mumbai police is widely criticised , particularly dealing with SIT team of Bihar Police. Even Supreme Court judge Justice Hrishikesh Roy expressed displeasure the way Patna City SP , Vinay Tiwari was put under quarantine.
Mumbai police also did not sharing the FSL report , Inquest report , post mortem report and CCTV footage with Bihar Police. It is not a decent idea.
On the other hand the Patna police registered FIR 241/2020 u/s 341 (Wrongful restraint), 342 (Wrongful confinement),380 (Theft in dwelling house), 406(Criminal breach of trust),420(cheating),306(Abetment of suicide) ,506 (Criminal intimidation) and 120B(Criminal Conspiracy) of IPC against Rhea Chakraborty and six others on 25th July 2020. This was done on the written complaint by Sushant Singh Rajput father Krishna Kishore Singh,
Lodging of FIR in Sushant Rajput death case at Patna finally turns out to be ugly battle between Bihar police and Mumbai Police. Maharashtra home minister Anil Deshmukh raised the issue of jurisdiction to lodge FIR and alleged that the Bihar Police FIR in this matter is politically motivated.
Question of Jurisdiction ?
Now Sushant Singh Rajput case has been handed over to CBI on the recommendation of Government of Bihar but question of jurisdiction remain. Single judge bench of Supreme Court , Justice Hrishikesh Roy will deal with jurisdiction issue in next week hearing on Sushant girlfriend Rhea Chakraborty case transfer plea.
Question is , which Police is authorised to lodge FIR in Sushant Singh Rajput case, Patna Police or Mumbai police ?
The basic rule in the context of local jurisdiction is contained in section 177 of Cr.P.C. It provides that 'ordinarily' every offence is to be inquired into or tried by court within whose local jurisdiction crime is committed.
By plain reading of section 177 of Cr.P.C. it is clear that Mumbai police has jurisdiction to lodge FIR and investigate the case.
Thus legitimacy of the Bihar Police FIR in Sushant Singh Rajput case is in question. Pertinent question is, whether Patna Police have jurisdiction to register FIR (First Information Report) in Sushant Singh Rajput case of unusual death .
In the case of Satvinder Kaur v. State (1999)8 SCC 728 , Supreme Court held that Section 177 to 189 of Cr.P.C would enable a police officer to investigate certain offences committed even beyond the local limit of his police station.
In aforementioned case apex court further stated that the high court have committed grave error in accepting that the investigation officer had no jurisdiction to investigate the matter.
In another case of Tilkeshwar Singh v. State Of Bihar AIR 1956 SC 238 , ,Supreme Court held that irregularities in investigation does not vitiate proceeding or trial in case.
By pursual of above two cases it is clear, if Police officer is investigating a case under section156(2) of Cr.P.C then question cannot be raised on jurisdiction. Meaning thereby, once Bihar Police registered an FIR in Sushant Singh Rajput case then jurisdiction of investigating officers of Bihar police cannot be called in question. Even court cannot interfere at the investigation stage on the ground of lack of jurisdiction.
Law is clear. Even in case where jurisdiction issue was not raised in pre-trial stage then finding, order or sentence of the criminal court cannot be called in question on ground of lack of jurisdiction (Refer to Section 462 Cr.P.C).
Now bare perusal of another section 179 of Cr.P.C it is clear that offence can be tried either at the place where the offence has been committed or the consequence ensues. For e.g If A is wounded in Mumbai and dies in Patna then the offence of Culpable homicide may be inquired into or tried either in Patna or Mumbai.
Here in this case Sushant Singh Rajput's father is residing in Patna it can be forcibly argued that consequence ensues in Patna ,then offence can be tried in Patna, however it depends on the interpretation of Apex Court .
In the case Lee Kun Hee v. State of U.P. (2012) 3 SCC 132 , Supreme Court held that even in place wherein the consequence of criminal act ensues, would be relevant to determine the court of competent jurisdiction.
Significantly Cr.P.C introduces concept of partial cause of action in Section 178(b) where an offence is committed partly in one local area and partly in another then it can be inquired or tried by a Court having jurisdiction over any of such local area.
However FIR against Rhea Chakraborty includes section 406(Criminal breach of trust) and 420(cheating) of Indian Penal Code which gave jurisdiction to Bihar Police automatically by virtue of Section 181 of Cr.P.C. But sections of IPC 306,506,380,341 and 342 were also invoked in this case.
Cardinal principal of criminal jurisprudence stipulated that usually FIR shall be registered on the place of occurrence of the crime however there is certain exceptions. It is also important that Federal structure of India must be respected.
All eyes on the Supreme Court , which is competent forum to decide on such complex question of jurisdiction issue in Sushant Singh Rajput case. This will decide the legitimacy of Nitish Kumar Government recommendation of CBI investigation in Sushant Singh Rajput case.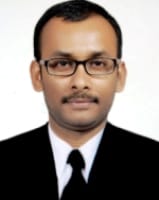 (Writer is a practicing advocate at Delhi and Allahabad High Court. Views expressed here are personal )
E-mail – saurabh.durgesh@gmail.com