Mumbai Migrants : They will come back !
The Covid-19 pandemic changed everything for migrant workers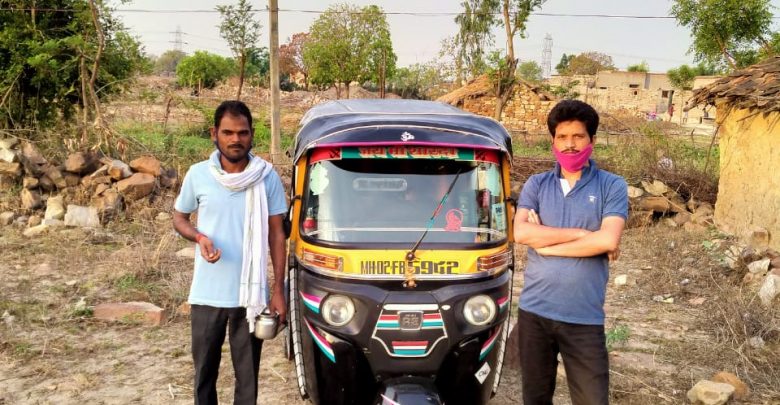 Will migrants come back to Mumbai for jobs leaving their villages in Uttar Pradesh and Bihar again? Vineeta Dwivedi from Mumbai explores .
It is a hot dusty village afternoon in peak summer. The guy from the Bajaj Finance office in Allahabad has come looking for a migrant worker Vijay Yadav.
He is overdue on his payments for the auto-loan. But since the lockdown there has been no business, and now the auto is parked in the village. The company representative came to remind Vijay that there is moratorium for a few more months; eventually migrants would have to start paying back.
Vijay is one of more than 5,000 migrant auto rickshaw drivers who drove back to their villages in Uttar Pradesh when staying in Mumbai became untenable. Most of these migrants lived in tiny accommodations in the slums dotted all around in the maximum city.
The men share rooms which can sleep maximum 4-5 people at a time. They take turns to sleep – some sleep during the day, some in the night – thereby accommodating up to 8-10 people per room.
Yet, this is a life they were used to. Vijay doesn't mind this now. He has been living as a migrant in Mumbai for five years and sharing a small room with other men in a slum wasn't that bad. He was making the money and saving enough to send back home.
The Covid-19 pandemic changed everything for migrant workers . Now the men were all cooped up in this tiny room. The pre-monsoon humidity of the city was gruelling and because there were infection all around, Brihanmumbai Municipal Corporation (BMC) sealed the whole area. Barricades were put on the narrow entry and exit point of Junaid Nagar, the slum in Juhu Gully where Vijay lived along with his fellow drivers.
Trapped Mumbai migrants in the rabbit holes
"They would take away whole families who were supposed to have contracted the Corona virus, but we never saw them back. We didn't know for sure what was happening? Even after 14-days of the requisite quarantine, there was no news. We were very afraid", says Vijay. He and his room-mates could only get away once a day to fetch some essentials and sometimes even that was not possible.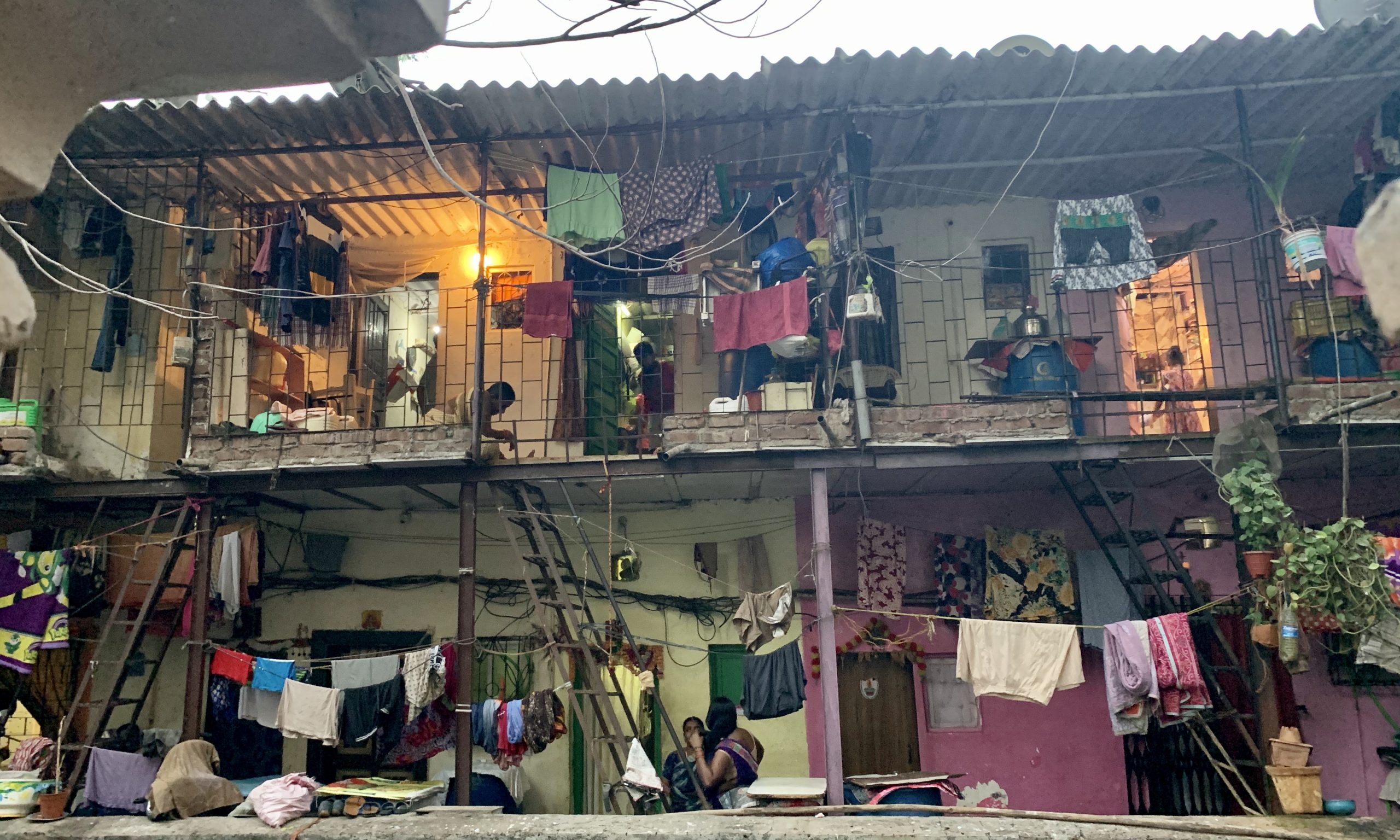 No migrant wanted to leave but many stopped getting payments. Some were getting part payments of their salaries, some just stopped getting any. People were in trouble because it was a hand-to-mouth existence and their meagre savings were fast depleting.
They tried to get away. A month after the lockdown, things were getting worse in Mumbai and they just couldn't bear it anymore. They tried to get train tickets, it didn't work. They went to register for being sent back, but after standing in lines all day, they were turned back for lack of some paper or the other. Truck drivers were asking Rs 5000 for taking them only a small part of the way.
Please read also
Then, some of migrants  decided to take things into their own hands and just take the auto to drive back home to the village. The prospect of the journey of 1400 kilometres on a three-wheeler, which is highly unsafe and not meant to be on highways, was daunting. Some drivers decided to go anyway, shortly to be turned away from Kasara Ghat – just outside of Mumbai. Sometime the police would stop them for 10-12 hours and then send back. 
They were still undeterred. After many attempts, one day they got lucky. Before sunrise they started and drove out. It took four days; they had little money but a lot of frustration and determination.
Scores of migrants walking barefoot all along the highway, gave them even more impetus to keep going. Most of them headed straight back to their villages.
Village is where the heart is; not much else!
Finally, at home, there was family, food and rest. They could now walk miles and sleep under the clear sky. Life was so much better than the dark room of their slums. This should be the final goodbye.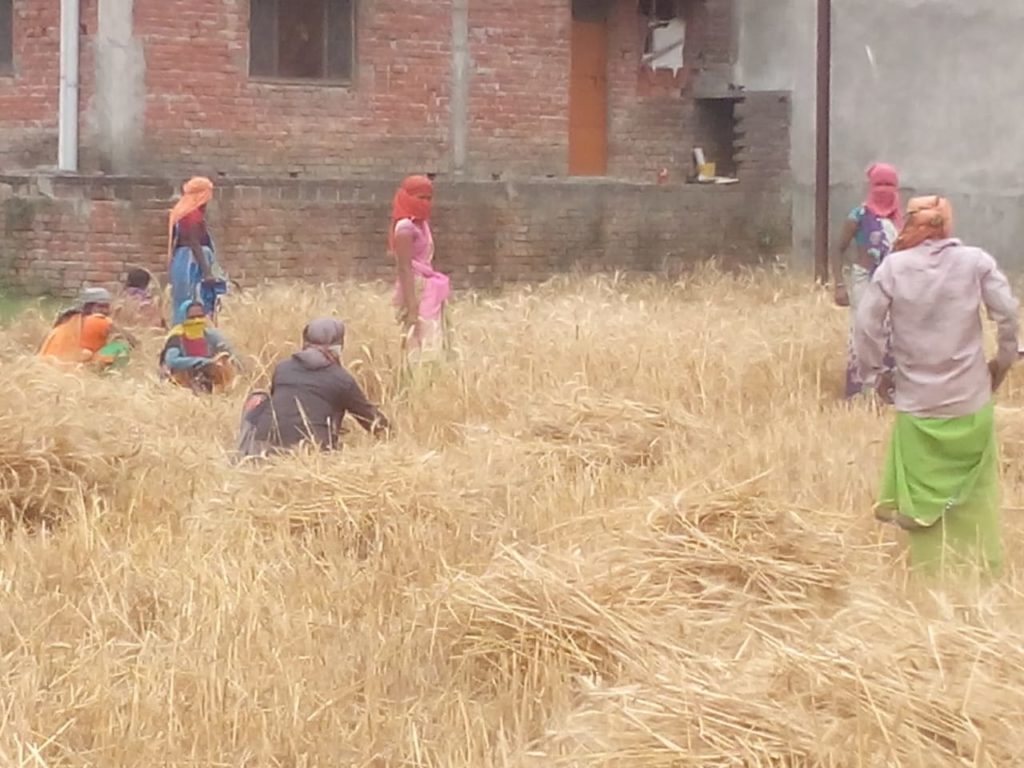 But no. Vijay is ready to come back to Mumbai ! He says that the UP government is talking about some paperwork that will be required before they can go back to Mumbai. They are waiting to know the details.
Many of the auto rickshaw drivers have loans of Rs 1-1.5 Lakh and they are hoping to return as soon as Mumbai is back to normal. The reality of life is such; otherwise they cannot pay back the loan. Their autos have a Maharashtra state registration and cannot be plied anywhere else in the country. Changing the permit would be very expensive. Even with that, there isn't much business in the villages. In Mumbai they can make Rs 500-800 per day. They can't even make even half of it now.
Vijay is certain that 90 per cent of migrants in his village will go back once the pandemic subsides. In Mumbai, 10-12 hours of work can easily get them Rs 10,000 – Rs 15,000 per month. "People who were in a lot of troubles might not go back. But what will they do here? What jobs would we get here, we don't know. I am driver, can't do anything else", he says.
"We have such a small piece of land which doesn't produce enough for us to eat. If we don't earn from outside there is not enough to produce. There is no business"
MNREGA pays Rs 220 per day in Vijay's village. That is not a lot and there isn't enough work for everyone. "How much work is there in the villages? 40-45 people maximum per village can get employment under this scheme", he says.
A driver can get only about Rs 4,000-5,000 as monthly salary in the nearby towns of Allahabad/Naini. That is not sufficient to run a family. Vijay realizes that he needs to make enough to educate his children. Six male members of his extended family have been working in Mumbai. "Your earning doubles simply by going to Mumbai', he says.
"If you are educated, you can do something then it is good. But if not educated, then Mumbai is the place to be. Especially if you have a family, you have to earn. So as soon as you are married that becomes a compulsion. People in villages even get married early."
"It feels good here. We can go for long walks. I could not get out my room in Mumbai. But we will have to go back for sure," he says.
The loan moratorium on their autos has been deferred until August, but it is likely they will not find it easy to start paying it again. Their return to Mumbai is as imminent as the monsoon. The moratorium may add up to a year to their loan terms but then that is something to worry about another day.
(based on inputs from migrants drivers who have left Mumbai in the wake of Corona lockdown)
Note : Views are personal .
Vineeta Dwivedi is a former BBC broadcaster and journalist and teaches Communication at Bhawan's SP Jain Institute of Management and Research (SPJIMR), Mumbai.