Anti-defection law in India and it's Judicial interpretation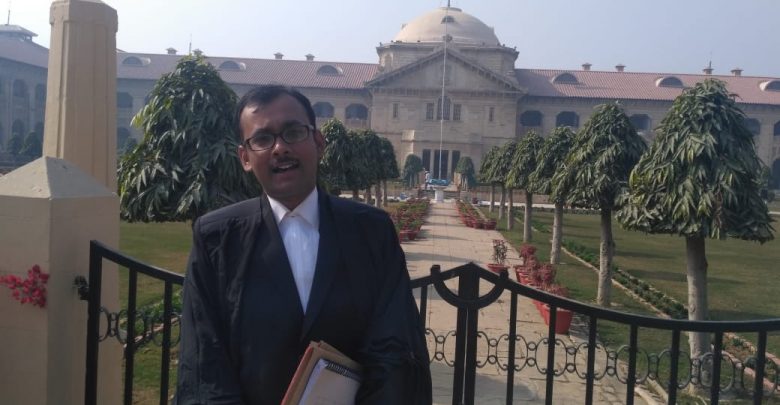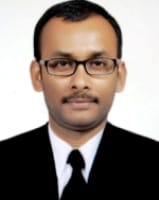 — Saurabh Tiwari
Way back in 1774 Irish philosopher Edmund Burke said in his famous speech on representation- "
Representative should think of what is good for the country and not just for his constituents".
Recent incident of Karnataka, Goa , Madhya Pradesh & continued constitutional crisis of Rajasthan have
made discussion on anti-defection law , inevitable. Question arises on the competency of the anti-
defection law to deal with present crisis. Every attempt were being made to circumvent the anti-
defection law.
In Indian politics "Aaya Ram Gaya Ram" phrase became popular after Haryana MLA Gaya Lal changed
his party thrice within the same day in the year 1967 . To prevent such attempt the anti-defection law were enacted in the year 1985 in the form of tenth Schedule in the Constitution by 52 nd Constitutional amendment. It lays down the process by which legislatures may be disqualified on grounds of defection by presiding officer of the legislature.
Paragraph 2 of 10 th schedule of the Constitution clearly states two grounds when legislature may
deemed to be defected , First if he/legislature votes or abstain from voting in such House contrary to
any direction issued by the political party is belongs. Second ground is if he voluntarily given up
membership of such political party.
But law also said if legislature votes or abstain from voting contrary to political party direction is
condoned by such political party within fifteen days from date of such voting or abstention then his
membership will be saved.10 th Schedule further says Independent legislature shall be disqualified for being a member of the House if he joins any political party after such election. It further said if nominated member of a House joins any political party after the expiry of six months from date on which he takes his seat in the House.
In the famous case of Ravi S Naik v. Union of India AIR 1994 SC 1558 Supreme Court says "The words
voluntarily giving up membership have wider meaning ". An inference can also be drawn from the
conduct of the members that he has voluntarily given up the membership of his party.
In 1998 , Halim Committee on anti-defection law is constituted which recommended that word 'voluntarily giving up membership of a political party be comprehensively defined. Interestingly in the case of G. Vishwanathan v. Speaker , Tamil Nadu legislative assembly (1996) 2 SCC 353 it was held that once a member is expelled , he is treated an "unattached" member of the old party however he continues to be a member of the old party as per tenth schedule of the Constitution so if he joins a new party after being expelled then his act will amount to voluntarily giving up party membership. Speaker decision is subject to judicial review but only after Speaker final decision Paragraph 7 of the 10 th schedule of the Constitution bar the jurisdiction of Courts in respect of any
matter connected with the disqualification of a member of a House . Constitutional mandate was clear speaker decision regarding disqualification is protected from judicial review.But in landmark case of Kihoto Hollohan v. Zachilhu and others AIR 1993 SC 412 Supreme Court held that Speaker decision is subject to judicial review but such judicial review should not cover any stage prior to the making of decision by the speaker.
Is there any time limit prescribed in the Constitution for speaker decision ?
Constitution does not prescribed specific time limit for Speaker to decide on disqualification petition
On Monday 20 th July 2020 CJI led 3 judges bench of Supreme Court issued notice to Speaker of the Goa
Assembly on the petition filed by MGP leader Sudin Dhavalikar seeking issuance of direction to the
Speaker to decide disqualification petition filed against 2 defected MGP MLA pending since 5 th May
2019.
Irony is that Speaker used to sit over the disqualification petition for long time, however in Landmark
Case of Keishan Meghachandra Singh V. Hon'ble Speaker Manipur legislature Assembly case which is
also known as Manipur MLA defection case , Hon'ble Supreme Court upheld that speaker is required
to decide a petition of this nature within a reasonable period of time and in any case absent exception
circumstances , within a period of 3 months.
Time for Independent Tribunal to decide legislature disqualification Petition
In Karnataka MLA disqualification case and subsequently in Manipur MLA disqualification case Supreme
Court went on the observe that Parliament should "rethink " whether speaker of a house should
continue to have power to disqualify lawmakers and suggested independent tribunal to decide on such
petition.
Presently every attempt were being made to circumvent the anti-defection law , either in Karnataka or
Madhya Pradesh defected MLA chose to resign as MLA from House by doing so it's easy for other camp
to prove majority in House and form government . it's high time to re-look on anti-defection law.
Lastly in Rajasthan Sachin Pilot camp playing smartly by publicly speaking that I am still in Congress , to
evade the disqualification on the basic of voluntarily giving up membership clause of anti-defection law .
It's not appropriate to comment on the merit of the Rajasthan High Court interim order which
requested the Speaker to defer the decision on pending disqualification petition against Sachin Pilot
camp MLAs till 24 th July.
Interestingly Rajasthan Assembly speaker CP Joshi approached Supreme Court against Rajasthan High
Court interim order by stating that impugned order is an "affront" to the law laid down by Supreme
Court in Kihoto Hollohan V. Zachillu (1992) 2 SCC 651 .Hope , Hon'ble Supreme Court will put to rest present Constitutional crisis of Rajasthan.
(Writer is practising advocate at Delhi Allahabad High Court , view expressed is personal. Assisted by
Ruchi Tiwari , LL.M 2 nd year MGKVP & Tushar Goswami , Varanasi based Advocate)