Yogi Adityanath : PANCHUR – WHERE IT ALL BEGAN
योगी आदित्यनाथ : पंचूर गाँव जहां पैदा हुए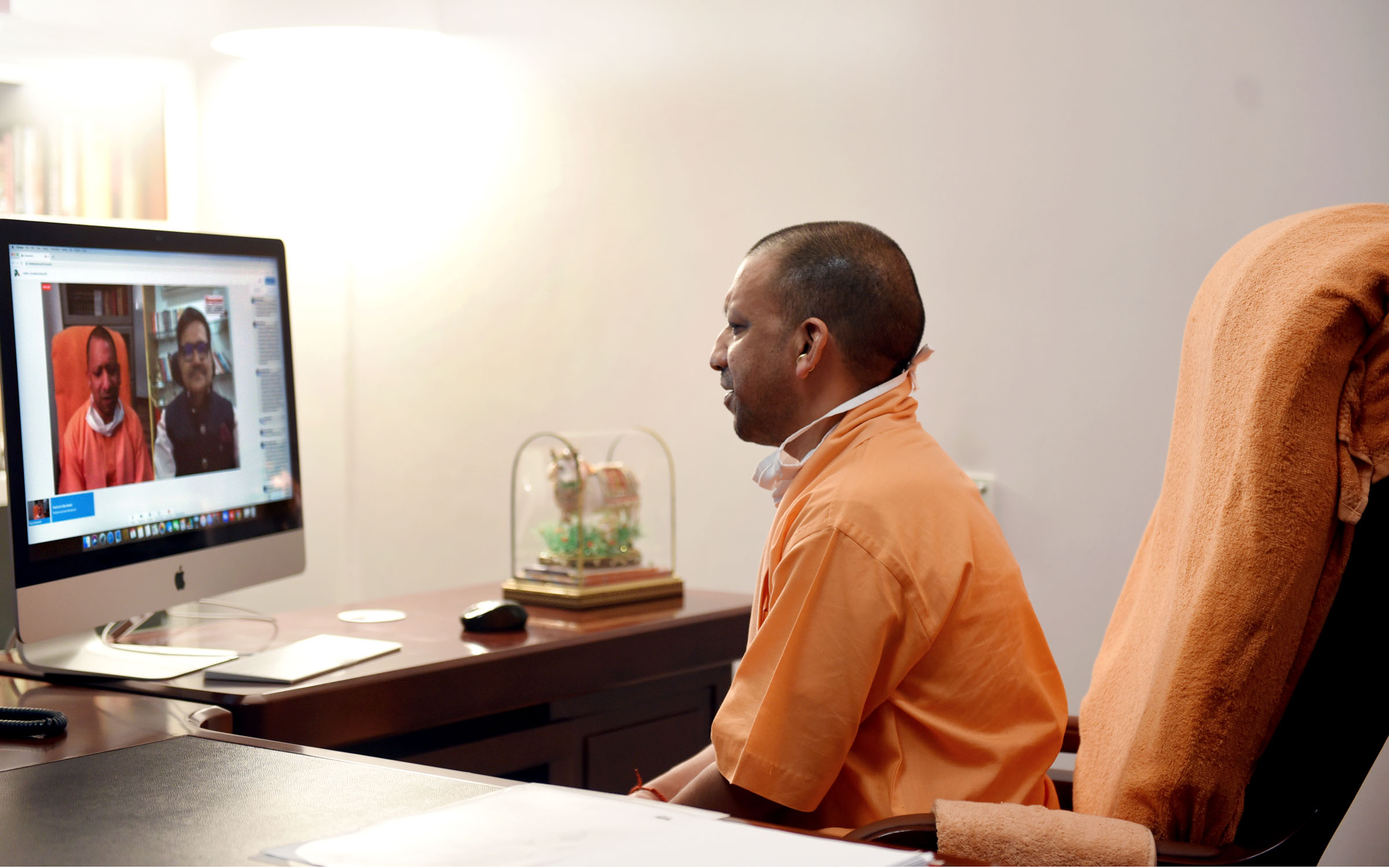 Yogi Adityanath turned 48 : Uttar Pradesh Chief Minister Yogi Adityanath recently celebrated his 48th birthday . This is third and the last part of his early life – the story how he became a Yogi.
Pravin Kumar , Senior Journalist , Biographer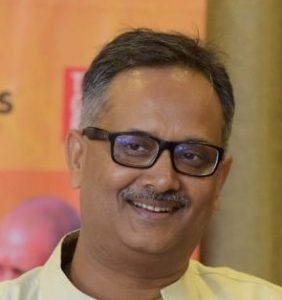 Anand Singh Bisht was a diligent government employee who served the Uttar Pradesh forest department for thirty-seven years. His benign appearance camouflaged a tough administrator inside. His words were command for his subordinates –and this was not out of fear, but had . the power of righteousness behind them.
He joined the department in Mussoorie as a rookie in 1952 at a princely salary of Rs`85 per month. He rented a house for `Rs 6 a month in the hill station. The food bill was `Rs 22. A man of spartan lifestyle, he hardly had any other major expenditure. But that didn't mean he was close-fisted when it came to spending on the happiness of his wife and children. Whenever his savings touched the Rs`100-mark, he would head for Panchur, his native village in Yamkeshwar block of Pauri district, with gifts and goodies.
If he loved his work, he also made sure not to neglect his family.
Please read previous parts here : https://mediaswaraj.com/how-a-shy-boy-became-leader-of-the-group/
After joining work in Mussoorie, he moved from place to place – Tons, Uttarkashi, Tehri and Pauri –before retiring as a forest ranger in 1991. But his connection with h Panchur remained intact. Anand Bisht, after all, was also a farmer by heart and used to frequent Panchur to look after the crops on his family land.
While the call of duty kept him occupied at the places of his postings, his pillar of support was his wife, Savitri Devi. She took the responsibility of rearing their seven children at the ancestral village. In the treacherous terrain of Pauri, shifting with the family from one posting to the other was not a prudent option. Only in winters, when the schools would break for vacation, would Savitri and the children join the patriarch wherever he was posted.
A majority of Pauri's Thakurs –the caste Anand Bisht belonged to–, trace their origins either to Rajasthan or Gujarat. There are designated pattis1 marked for a particular group on the basis of the places they migrated from. Kotdwar, for example, falls in Ajmer patti while Panchur is in the Udaipur patti. So, it could be assumed that Bishts' ancestors came from Udaipur in Rajasthan – the land of Maharana Pratap– to settle in Pauri.
Panchur, a part of Thangar village panchayat of Yamkeshwar block of the district, was more like a hamlet with not more than 15-16 houses in all and a population of around 100-110. Two of these houses belonged to Anand Bisht's brothers. When his elder brother, six years his senior, died young in 1960 due to renal failure, Anand took it upon himself to get his son educated and helped him get a job.
Out of Anand Bisht's seven children, three daughters were followed by four sons. It was on 5 June 1972, when he was posted in Masalgaon village of Uttarkashi district, that Savitri Devi gave birth to their fifth child, a boy. When it came to naming the newborn, the father did not go for any fancy names. He kept it as common and simple as possible – Ajay Mohan.
This was the time the family had shifted temporarily from Panchur to Masalgaon. They remained there for five more months before they all went to Yamunotri2, 30km north of Uttarkashi, for a holy dip. Five-month-old Ajay was part of the entourage.
It must be some divine coincidence that his second son had become a pilgrim at such a tender age, Anand Bisht had thought then. His belief got stronger when the family returned to Panchur a month later and organised the 'annaprasan' ceremony for little Ajay.
After the ceremony, as per family tradition, various items were spread before the six month old and he was to pick up one. It is a way of knowing the child's inclination. Ajay, without wasting much time, chose a book.
Books remained closest to his heart as he grew up in Panchur, Rishikesh, Kotdwar and finally, Gorakhpur.
After the first six months of his life in Masalgaon, Ajay spent the next 14 years in his village itself. His first two sisters, Pushpa and Kaushalya, are nineteen and sixteen years senior to him, and the first to initiate him into the world of letters. A bright student by the time he turned five, Ajay was ready to go to the primary school at nearby Thangar village, about a kilometre away, where his third sister, Shashi, and elder brother, Manendra, were already studying .
However, it was Shashi, five years older, who was closer to him. She would escort little Ajay to school and be his protective shield there. . He had very few friends and instead of playing with boys of his age group, he would spend time with books and tendi pet cows, when he was a little older.
Panchur had no electricity then. The five children would study by an oil lamp or lantern as their mother would cook paranthas stuffed with gahat dal and kheer made of jhangora, a kind of millet grown in the UP hills. Ajay, then the youngest, loved sweets.
Thakurs from Garhwal are voracious meat eaters. Anand Bisht, too, loved his mutton and fish. But, Ajay followed his mother's path who was vegetarian. Also, he never drank tea.
The village got a power connection in 1982, when India hosted the Asian Games and colour TV was introduced in the country for the first time. The Bisht family, however, went in for a black and white set.
The school at Thangar was only till class 8.For further studies, Ajay was sent to the inter college at Chamkotkhal, which was a little far away.
As he was growing up and becoming more socially aware, his concept of a family was gradually expanding. Now, he was equally concerned about the well-being of the people in the vicinity and nearby villages. A big brother for the kids around, he would always ask them about their studies and admonish them for any lapses – a trait he imbibed from his stern and disciplinarian father.
In 1986, when he was in class X, Anand Bisht was posted at Gaza in Tehri Garhwal district. Gaza, which now boasts of a university for horticulture and forestry, was an important centre for the forest department. It had much better schools than the one Ajay was studying in in Chamkotkhal.
A concerned father, eager to provide the best of avenues to his bright son, Anand Bisht advised him to come to Gaza. So, for his UP Board high school examination, Ajay changed one more school.
The trip to Gaza in 1986 was the onset of his journey. Nobody knew then that he would now always remain away from Panchur.
Ajay's sharpness and diligence instantly attracted the teachers at the new school. He became their favourite, especially Bajpai Sir's.
He would take special care of the boy who was preparing for his first big test. During the board examinations, Bajpai Sir accompanied Ajay to the examination centre, which was in another school and used to wait for him everyday till the examination was over. In one subject,, when Ajay reached a little late, Bajpai Sir requested the invigilator to give him extra time . The request was granted. When results were announced in May 1987, Ajay passed with first division.
Next stop: Shri Bharat Mandir Inter College, Rishikesh.
Anand Bisht was about to be transferred from Tehri, so he thought Rishikesh would be a better option for Ajay to complete his intermediate. Ajay's elder brother, Manendra, was already studying in Rishikesh. The two brothers would support each other, he thought. Ajay opted for physics, chemistry and maths.
Bharat Mandir had a chain of schools and colleges with a sound reputation. Starting with Shri Bharat Sanskrit Maha Vidyalaya in 1920, it went on to add an intermediate college in 1942, another school for special children and a degree college in 1972.
Back in 1930s, one student of Bharat Mandir Sanskrit Vidyalaya was Kripal Singh Bisht. Later, the world would come to know him as Mahant Avaidyanath.
In Rishikesh, the two brothers stayed in a rented room and Ajay often took up the responsibility of cooking. Their father, still in Gaza, used to pay them surprise visits. 'I would always do it. "Sochte the check to kar lein, dono kya kar rahe hain. Akhir kharcha de rahe the (I would think, let me check on them.
After all, I was spending money on their stay and studies),"' Anand Singh Bisht recalls. Not once did he find his second son deviating from a rigorous schedule consisting of practising maths and reading books. The same, however, could not be said about his eldest son.
During his stay at Bharat Mandir, Ajay was slowly graduating from a shy boy into an adept orator. He was a regular at the school's weekly debate forum and would impress his teachers with his oratorial skills.
Rishikesh was a prominent tourist spot. But for Ajay, it seemed that no allurement was strong enough. His concentration on his studies was strong, and. he scored over 70 per cent. While other students of his class were busy preparing for admission to engineering colleges, Ajay had no such aspiration. His only choice was BSc. But from where?
Although Rishikesh, too, had degree colleges, Ajay preferred Kotdwar's PD Barthwal College. Named after the first DLitt in Hindi, it was one of the most prestigious colleges around, affiliated to the Srinagar University. Another reason why he opted for Kotdwar was because of his sister Kaushalya, who was staying there after her wedding. 'It would be good if I stay under her guardianship for the next three years,' he thought.
From the session of 1989 –the same year that Ajay was to take admission– the college introduced an entrance test for the BSc degree, becoming one of the first colleges to do so.
Ajay appeared for the test and cracked it. In May 1989, he finally landed in Kotdwar. His next three years, spent in one of the first industrial towns of the UP hills, moulded his personality with distinct shades of the man he was going to become.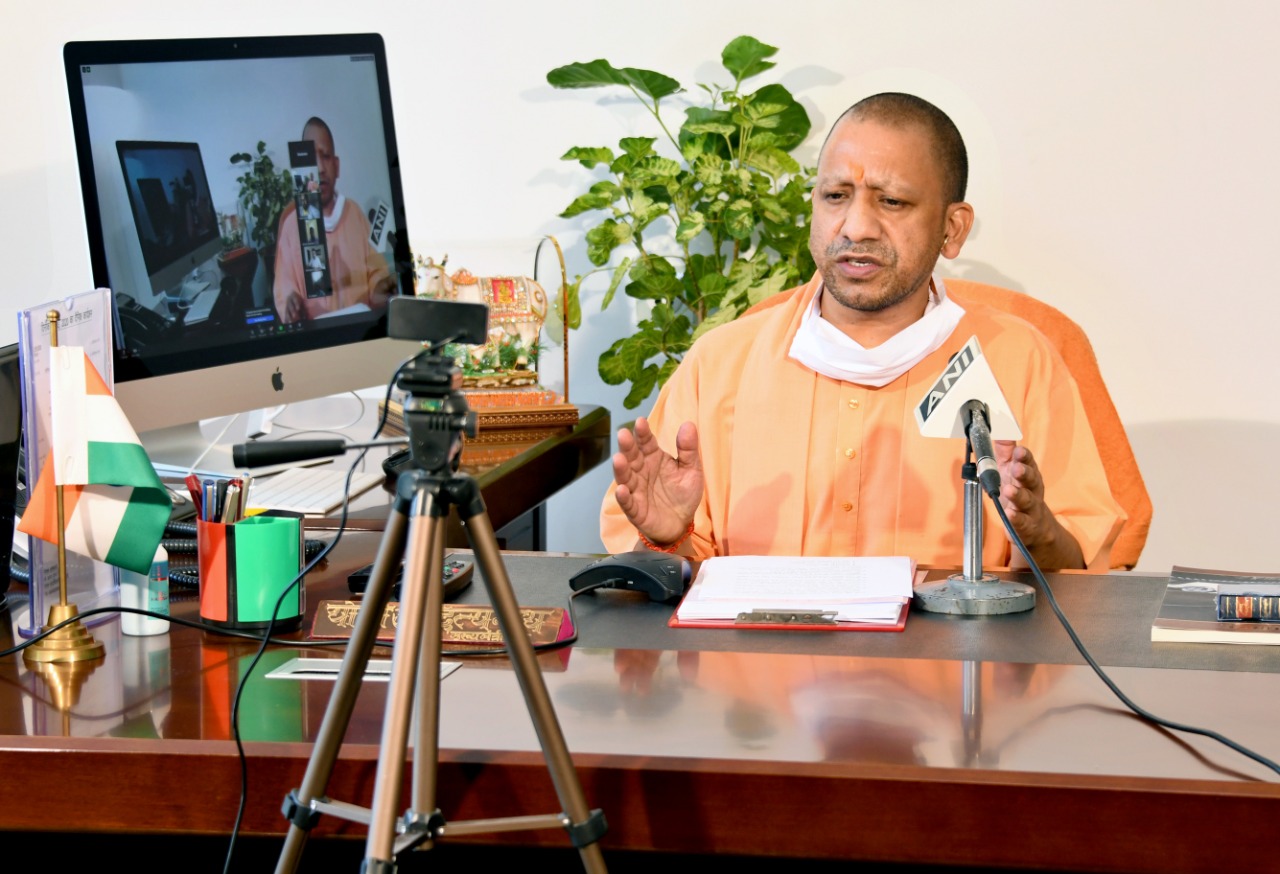 ( Excerpts from the book THE RISE OF A SAFFRON SOCIALIST by Pravin Kumar a senior journalist)