Water and Sewage : Challenges ahead for Delhi Jal Board
Water is one of five basic elements of life. we can't survive without water.
Importance of Water according to Bhagavad Gita … "Water where life began. Whose blessings nourish all life. that gave birth and nurtured civilization. Within this impulse generated the supreme lord Himself. …Without water mankind cannot survive"
Recently, Mr Satyendra Jain, MLA from Shakur Basti Assembly Constituency, Delhi and a cabinet Minister of Kejriwal Government, joined as Chairman of Delhi Jal Board (DJB).
Mr. Raghav Chadha, CA, a young and Dynamic MLA from Rajendra Nagar, Constituency of Delhi and also spokesperson of Aam Adami Party, has taken charge as its Vice Chairman.
Challenges of DJB Chairman
The responsibility of both the persons are challenging as they have to provide drinking water to 300 lakh Delhi populations, 6-7 lakh floating population daily, including Water for Industries, besides collection and treatment of sewage, so as to provide decent lives to its Citizen.
On joining DJB Mr Jain reminded DBJ, about their duties and no negligence in this regard will be tolerated.
Mr Raghav Chadha, VC also on the first day, instructed officials to take immediate steps to ensure supply of clean drinking water to people in affected areas and deploy additional water tankers, if required.
This is not an easy task to provide potable water to such a huge population of more than 300 lakh.
In fact challenge of its executions lies on the shoulders of Shri Nikhil Kumar, IAS, Chief Executive Officer, Shri Ajai Kumar Bist, IAS, Additional CEO, Shri S Naiyer Ali Najmi, IRS, Member Finance & Administration, and all the employees down the line when they work in a team and accept the challenges of providing water to all.
Background of Delhi Jal Board
Delhi Jal Board (DJB) is the government agency responsible for supply of potable water to the most of the National Capital Territory region of Delhi.
It was constituted on 6 April 1998 through an Act of the Delhi Legislative Assembly incorporating the previous Delhi Water Supply and Sewage Disposal Undertaking.
DJB is also responsible for treatment and disposal of waste water.
Prior to this Act the above function were entrusted with erstwhile Delhi Water Supply and Sewage Disposal Undertaking.
The Delhi Jal Board (DJB) shall also be bound to supply to the New Delhi Municipal Council, North, South, East Delhi Municipal Councils, Delhi Cantonment Board and Military Engineering services.
Before the commencement of this Act, the Delhi Water supply & Sewage Disposal Undertaking constituted under the Delhi Municipal Corporation Act, 1957.
Services of DJB
Apart from piped water supply, and collection and treatment of sewage, Delhi Jal Board also provides the following services to its customers:
Potable water supply through tankers on demand
Supply of packaged water "JAL" in jars through Jal Suvidha Kendras.
Biogas and sludge Manure supply (Limited areas).
Water meter testing's.
Testing of Water samples.
Major Challenges ahead;
Clean and Potable Water: Delhi is a fastest growing and expanding city having present population more than 300 Million and according to United Nation by 2028 it will exceed 370 Million more than the City Tokyo, Japan. Presently water requirement of Delhi is 1150 MGD and the supply is 900 MGD roughly and there is a gap of 250 MGD, which is increasing @ of 6-8 % annually, which is a big challenge for DJB. Moreover the quality of Potable Water should also be taken care of.
Sources of Raw water; Delhi's two main surface water sources are the Yamuna and Ganga which, officials said, account for around 90% of the water supply. The remaining is covered by ground water and other sources. DJB should keep in mind the dispute over the distribution of Water between Haryana and Delhi over supply of 450 cusecs of Yamuna water daily to Wazirabad reservoir for Delhi requirement but all the time Haryana Government is not honouring commitments, despite several occasion directives by Delhi High Court. It is because Haryana is taking undue advantage of being an upper riparian state. This may become a great issue in future; therefore this should be seen as great a Challenge like Cauvery Water Dispute between Tamil Nadu and Karnataka.DJB should always plan for alternative source of water.
Groundwater deficiency & depletion; Recent study of

National Geophysical Research Institute (NGRI), reveals groundwater levels Delhi is

vanishing at an astonishing rate of 10 cm every year. DJB has to meet this challenge through revival of dying lakes and abandoned pits by relaying them in a manner that helps boost the groundwater level, digging more canals, creating more water reservoirs, rainwater harvesting and, drain water harvesting.
Sewage
4. Collection and treatment of Sewage: Sewage Generation in the urban areas of Delhi is 4155 MLD whereas installed Treatment Capacity is 2694 MLD, which also is required for capacity augmentation, keeping in mind further growth in the generation of Sewage. Moreover wastewater treatment process, which is primary, secondary and tertiary water treatment. Should be replaced with more advanced treatment known as quaternary water treatment. Some of the advanced sewage water treatment plants are Jean-R.-Marcotte, at Montreal, Canada, Detroit Wastewater Treatment Plant, USA, Beckton Sewage water plant, London and wastewater treatment plant at Ariake, Tokyo,Japan which may be worth visiting by the team of DJB for gaining knowledge.
5. Renovation and Mechanisation of Sewage; DJB maintains sewerage network of about 8100 Km long internal, peripheral and 200 km trunk Sewers. Sewage tunnels are more than 50 years old, at times it is reported that water line and sewage line got interconnected, due to which faulty water is supplied. Moreover all the 30 existing sewage treatment plants and 500 exiting manholes needs to be renovated and mechanised so as to avoid any kind of mishappenings. In fact DJB can think of lying down or replacing exiting sewage lines with new one as these days entire Nepal is replacing its sewerage line with the help of World Bank financial and Technical assistance. DJB should prepare a DPR and submit to World Bank or ADB for similar financial support.
HR Challenges
6. Manpower Planning; DJB has got 22000 staff in which job allocations for all not clearly defined. Manpower planning will enables DJB to have accurate estimate of number of employees to accomplish set target, proper utilisation and placement of Manpower, fix up responsibilities of individual, reduce waste in DJB, adopt lean concept in office which will rationalise the requirements of Manpower at DJB and better plan for future.
7. Competency Building of Manpower; Knowledge in every sphere of life is expanding fast, so is in the case of DJB. Enhancing the competency of present manpower through imparting short and long run training in Technical and Non-Technical areas will play a vital role in achieving the targets of Organisations and the employees will be more motivated and committed at the work. Moreover every citizen of Delhi should be trained to conserve and preserve rain water, as water is a precious resource. This will certainly ease out water problem.
Other Organisational Challenges
8. Managing Finance; Delhi Government is committed to provide 20KL of water per month for domestic consumption to everyone provided having functional meter. This will certainly dent on the revenue collection, which needs to be augmented by other source & savings. This challenge must be in the agenda of Mr Raghav Chadha, VC who is CA, & will certainly find a solution.
9. Digital DJB; No organisation can progress unless it is converted Digital. Digital DJB will bring more transparency and reduce the chance of corrupt practices.DJB should go for complete digital for better efficiency & transparency. This will also provide platform to its entire customer to get quick redressal of their grievance and get satisfaction.
10. Coordination with various water related nodal agency; To provide water to NCR by DJB, it is must to have a effective coordination, with water related various agencies like, The Ministry of Jal Shakti water Resource River Development & Ganga Rejuvenation (MJSWRGR), The Ministry of Housing and Urban Affairs (MHUA), Central Pollution Control Board (CPCB), National Environmental Engineering Research Institute (NEERI) Nagpur etc.DJB should have a senior person designated for this purpose.
Conclusion
There challenges can be overcome by the dynamism of leadership in the organisation, support of employees and cooperation of citizens. Some of the following strategy will help achieve these challenges
Develop a high-level plan to bring organisational and cultural aspirations to accept challenges
Identify critical issues and opportunities, and how to mitigate or exploit them.
Clarify roles and responsibilities, break down silos and demarcation,& build integration.
Establish systems to better engage people and optimise performance and productivity.
Develop appropriate and relevant key performance indicators including monitoring and reporting systems.
Eliminate non-value adding structural layers and duplication at all levels
Understand the work and capability requirements of leaders and how critical these are for customers.
Work together – permanent teams, project teams, alliances and partnerships
Develop a skills and capability audit and response action plan.
Design and deliver a training needs analysis program for capacity building.
Finally, if people of the organisation are determined to accept it and work together, then no challenge is great,
**********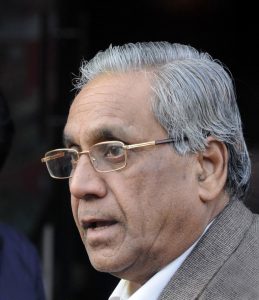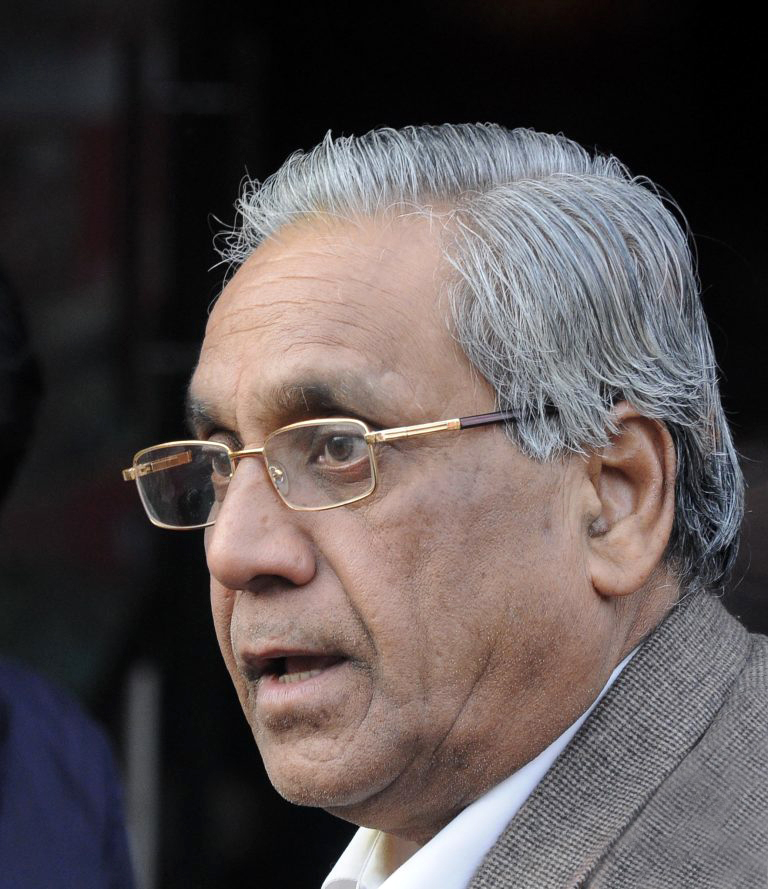 The writer R.D. Mishra is Director, Greater Noida Productivity Council
Frm Director & Head, National Productivity Council, GOI