Opinion : Necessity of Criminal Contempt of Court Law in India ?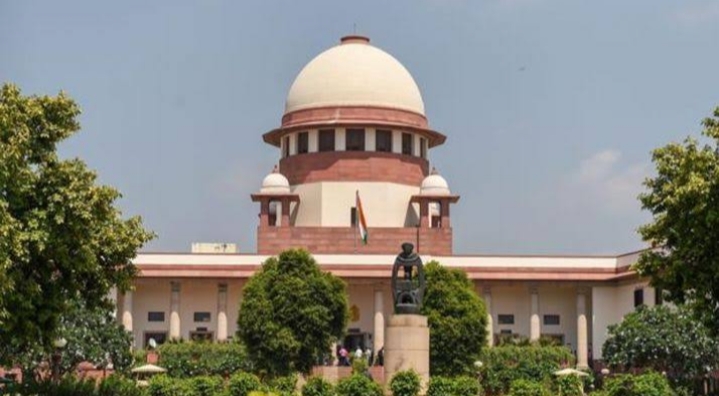 — Saurabh Tiwari
In a landmark 'Spycatcher' judgment of the year 1987 by the House of Lords, the British tabloid , "Daily Mirror", published an upside-down photograph of the Law Lords with caption "You Old Fools". One of the judge of the Bench, Lord Templeton refused to initiate contempt proceeding against the newspaper he said "I cannot deny that I am old,it's truth. Whether I am fool or not is a matter of perception of someone else.
On August 4 a bench headed by justice Arun Mishra of Supreme Court is set to hear a 11 year old contempt case against senior lawyer and activist Prashant Bhushan for his comments against Chief Justice of India in an interview given to Tehelka magazine in 2009.
Interestingly last week Apex Court had taken suo motu contempt against Mr. Bhushan over his two tweet about Supreme Court and Chief Justice of India which is listed for hearing on 5th August.
Latest tweet of Mr. Bhushan, invoked controversy in which he put out tweet with a photograph in which he criticised Mr. Justice S.A Bobde, the current Chief Justice of India, for riding the expensive bike Harley Davidson at a time when court under lockdown due to pandemic.
Meanwhile Mr. Prashant Bhushan along with N.Ram of The Hindu newspaper group and Mr. Arun Shorie approached Supreme Court and challenged the constitutionality of section 2(c)(i) of the contempt of court act ,1971 which deals with the criminal contempt on the ground of "scandalizing the court or lowering the dignity of the court ".
Trio (Mr. Bhushan,N.Ram and Mr. Shorie) challenged the provision being violative of fundamental right to free speech under Article 19(1)(a) of the Constitution as being vague and subjective and also manifestly arbitrary.
Chilling effect of criminal contempt in India
Contempt proceedings against Mr. Bhushan once again question the necessity of law of contempt in India in present form.
Initially the law of contempt was enacted to secure public respect and confidence in the judicial process . Because, If such confidence is shaken or broken, the confidence of the common man in the institution of judiciary and democratic set up is likely to be eroded.
Origin of Contempt power lies in Article 129 and 215 of the constitution provide that the Supreme Court and each of the High Court shall be a "court of record and shall have all the powers of such a court including the power to punish for contempt of itself". However subordinate court can invoke their contempt power only through High Court.
Notably the Constitution of India has guaranteed freedom of speech and expression under Article 19(1)(a) to every citizen as fundamental right while guaranting such freedom , Article 19(2) itself imposes reasonable restriction in the form of contempt of court.
But problem lies in the definition of criminal contempt in India which is extremely wide, it can be invoked easily. For example, it is very thin line between, whether the publication is a mere defamatory attack on the judge or whether it is calculated interfere with the due course of justice or the proper administration of the court . It is purely depends upon mindset of particular judge, whether it is defamation or contempt.
For example in criminal law mens rea(guilty mind) is relevant for determining the guilt of any crime , but in criminal contempt , 'mens rea' is not relevant for the purpose of determining guilt. Guilty mind(Mens rea) is relevant at the time of punishment only.
Justice V.R Krishna Iyer termed the law of contempt as having vague , with uncertain boundaries; contempt law , regardless of public good, may unwittingly trample upon civil liberties.
Criminal contempt as defined in 2(c)(i) of Contempt of Court Act 1971 as whether by words,spoken or by signs, or by visible representation, "scandalises, or tends to scandalize, or lowers or tends to lower the authority of, any court.
India inherited the legacy of law of contempt from England , but following the U.K Law Commission recommendation in the year 2012, England abolished the offence of "scandalising the court" in 2013. In 2016 , the Daily Mail ran a photo of the three judges who issued the Brexit ruling with the caption "Enemies of the People", but courts ignored the story, and did not commence contempt proceeding.
In India thanks to the amendment in the Contempt of Court Act in 2006 when 'truth' and 'good faith' recognized as valid defence, prior to that truth and good faith could not be pleaded as a defence to the charge of contempt. However it is unfortunate that still even after 2006 amendment, the provision only confer a discretion on the court as to whether to permit the defence of truth or not.
In the unfortunate manner in the case of Supreme Court Bar Association v. Union of India in 1998 4SCC 409 in para 38 of the judgment, Apex Court held that High Court cannot impose a greater punishment than provided in the Contempt of Court Act but Supreme Court is not bound to follow maximum punishment prescribed in the Contempt Act.
In the present scenario it is right time for parliament to revisit the need for criminal contempt in India , silencing the dissent voice and criticism by way of criminal contempt will not yield positive result . It is time for total abolition of criminal contempt because criminal defamation is sufficient to safeguard the independence of judiciary. American court didn't use law of contempt in the matter of comments on judges or legal matters.
Senior lawyer , Sriram Panchu rightly said in The Hindu , 27th July 2020, Article "It is after all in the DNA of the common lawyer to keep arbitrary state authority in its place, for which this country must be ever grateful. Mr. Panchu raised issue of corruption in top judiciary in that article very cleverly.
Who can forget the case of P.N Duda v. P. Shiv Shankar (1988)3 SCC 167 , in which surprisingly respondent(opposite party) P. Shiv Shankar (was Law Minister) , not held guilty of scandalising the court despite the referring to Supreme Court judges as "antisocial, foreign exchange violators, bride burners and a whole horde of reactionaries who have found their house in the Supreme Court. Supreme Court held that "to protect the faith in the administration of justice a criticism which does not impair and hamper the administration of justice can be allowed".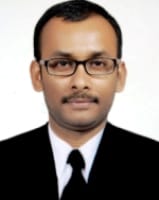 Saurabh Tiwari , Advocate, High Court
(Writer is practising advocate at Delhi and Allahabad High Court , view expressed here is personal