India needs to focus more on post-Covid care
Post-Covid health complications are being reported in millions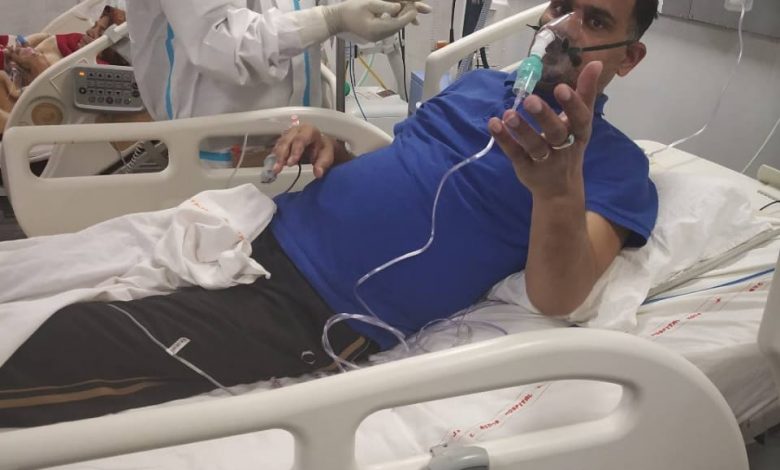 Post Covid care has emerged as a critical health requirement . Eminent Psychologist and Joint Secretary (AIU) Dr Alok Mishra says India needs a Post-Covid Rehabilitation Center at the national level for proper and effective care. Dr Alok has sent a formal proposal to the government to improve post covid care.
Mohd. Naushad Khan
Dr Alok Mishra is a renowned Psychologist . He is post doctoral fellow from AIIMS Delhi . He got infected with the Corona virus and observed the. Covid 19 ward from inside .
This experience helped him evolve a better strategy for post Covid care. Now he champions the cause of post Covid care.
Mishra is considered to be among world's prominent brain analysts . He has analyzed the brain behavior of people like Hon'ble President APJ Abdul Kalam, His Holiness the Dalai Lama, famous cricketer Virat Kohli and Mrs. Kiran Bedi to name a few.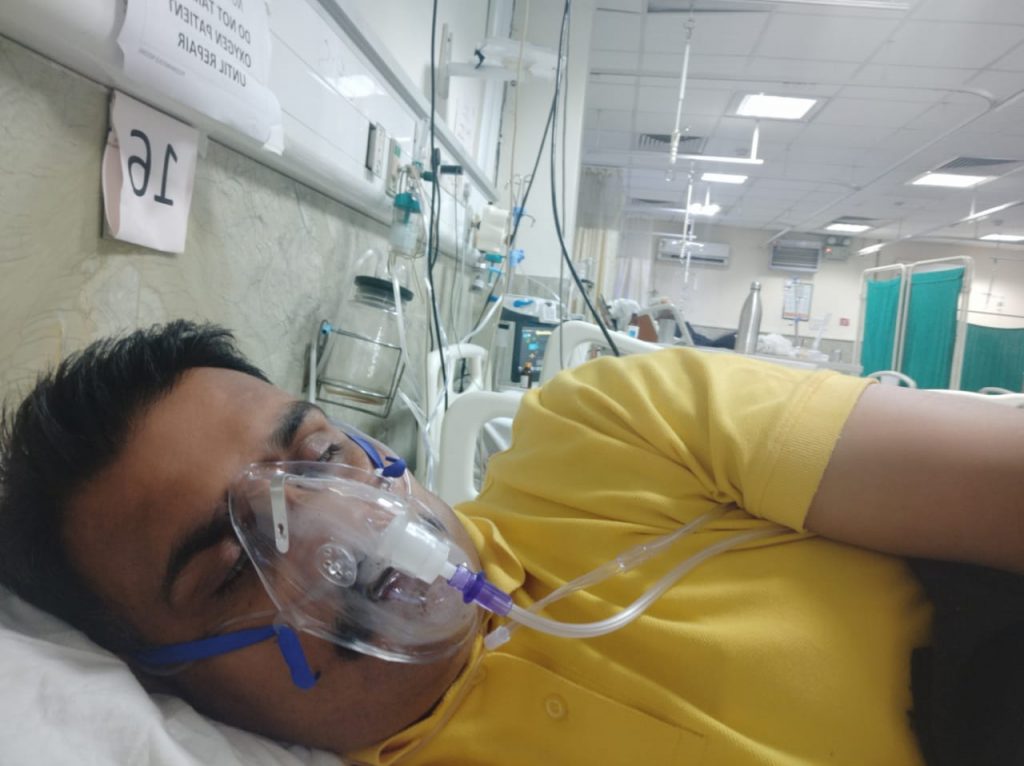 Dr Mishra is currently Joint Secretary, Evaluation (Foreign Degree), Association of Indian Universities(AIU) and was also Chairman of Brain Research Foundation of India. He was found to be Corona positive on 11 November. Initially he stayed at home for a week and tried to manage it. When things got complicated he was brought to AIIMS emergency in critical condition on 17 November.
Later on, he was shifted to the ICU of AIIMS Trauma Center and was in ICU for 10 days.
After slight improvement he was shifted to ward on 27 November and then he was placed under observation.
Dr. Mishra realized the monotony in the ward that added to the already dreadful diagnosis of Covid amongst patients.
He used the simple psychological technique of Catharsis with the doctors, paramedical staff, helping staff and patients.
He started simple acts of gratitude and prayers amongst patients to infuse daily dose of positivity.
Scientifically these acts stimulate limbic system leading to secretion of Dopamine, Endorphins, Oxytocin and Serotonin that enhances the feelings of happiness, hope and positivity.
Regular practice of these gestures stimulates the acetylcholine release in hippocampus that converts these experiences into long term memory and becomes a part of the personality.
Dr. Mishra also introduced collective expression of welcoming and thanking the doctors and staff on change of duty by the patients through clapping , verbal expression or even small placards saying 'God bless you doctor', ' welcome sister ', 'thankyou doctor', 'thankyou sister' and so on.
Dr. Alok Mishra has written a proposal to the PMO and the Ministry of Health and Family Welfare. Some important points are :
1. Government has pronounced the healthcare givers as 'Corona warriors'- so, as the soldiers are given various types of bravery awards- 'Vishishtsevapadak' and jobs to the family members in case of loss of life of soldiers; similarly for 'corona warriors' compensation should be given to family in case of loss of life of the care giver- doctor, nurse, paramedics and supporting staff. Corona care givers committee should be constituted that works for their welfare and rehabilitation in case they themselves get infected with Covid or succumb to it.
2. Reward the corona care givers for their selfless service in the pandemic where they have risked their own lives along with their family members. For this they should be considered for 10% risk allowance of the basic pay.
3. Establishing Mind- Body care centres for patients recovering from covid since there are lot of physical and psychological issues post treatment, that act as National Post Covid Rehabilitation centre- to offer services to survivors of pandemic that includes covid or any such illness in the future that we may see.
Prof.(Dr.) Rajesh Malhotra, Chief, JPNA Trauma Centre had all praise for Dr. Mishra's efforts to spread positivity in the ward despite his own struggle with life in ICU. 'After Dr. Mishra was shifted to ward, he was engulfed by a new wave of positivity that he spread amongst the healthcare workers and patients' Prof. Malhotra said, "As a result everyone who came in contact with him felt a renewed vigor and will to come out of their health situation."
Prof.(Dr.) Rajesh Malhotra, Chief, JPNA Trauma Centre, Dr. Neeraj Nischal, Prof. (Dr.) Richa Pathak, Dr. Akashneel Bhattacharya and team with Dr Alok K Mishra.
Dr. Akashneel Bhattacharya, Senior Resident, Department of Infectious Diseases said, "Patients like Dr. Alok Mishra have the ability to change the hospital emotions."
Post-Covid health complications are being reported in millions of people from across the world.
According to experts, thrombosis is a common effect found in 30% of seriously ill coronavirus patients.
"Long Covid" or "longhaul Covid" is the name given to this spectrum of disorders.
The Centre for Disease Control (CDC) in the US reported in its own survey result that at least 35% of those surveyed had not returned to their usual state of health. Post- Covid Awareness is crucial; however, it is not the focus in India still as it struggles to control the spread of the virus.
Currently, India has the world's second-highest caseload. "Indian health authorities need to focus more on post-Covid care", Dr Mishra says, "especially as the problem is bound to grow as more and more people recover from the virus".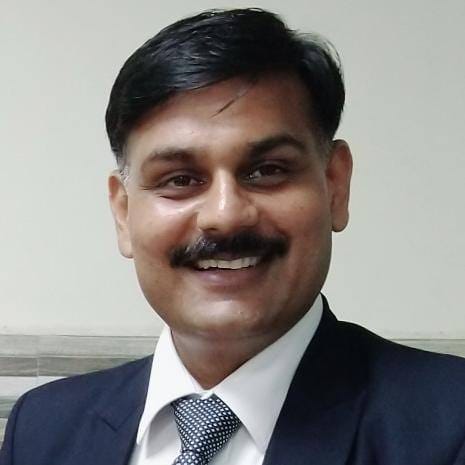 During the hospital stay Dr Mishra conceptualised, "Post Covid Mind Body Care Development Program" and 'Covid Warrior Care Program' with the aim of opening a large rehabilitation centre for covid survivors along with the institution of 'Awards' for Corona warriors by Government of India. 
" I am sending a proposal to the government for bestowing 'Special Covid Warrior awards to Prof.(Dr.) Randeep Guleria, Director, AIIMS, Prof.(Dr.) Rajesh Malhotra, Chief, JPNA Trauma Centre, Dr. Neeraj Nischal, Prof. (Dr.) Richa Pathak, Dr. Akashneel Bhattacharya, Nursing Officer Ms. Nisha and Mr. MagaRam, Ms. Parul Chauhan, Phsyiotherapist, Ms. Richa Jaiswal, Chief Dietician, Ms. Ankita, Dietician, Mr. Ramesh Prasad Joshi, Chief Cook and Mr. Nagendra, Health Assistant as the 'Eleven Ratnas' on the occasion of 26th January, 2021.
This being a pilot, the same pattern can be followed at every Covid hospital throughout the country to acknowledge the selfless service of Covid warriors.
If the government fails to do so we will start a campaign to raise funds for awards and setting up of Post Covid Mind – Body Care centers and I wish it to become a reality soon," said Dr Mishra.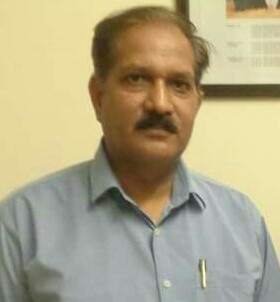 Mohd. Naushad Khan is a Delhi based journalist