"Good Governance" for better lives of Citizens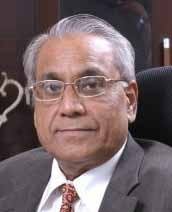 "Good Governance" is a crucial factor in the uplifting the lives of Citizens, which requires to analyses the present roles of Legislature, Judiciary, Executives, and the Press said to the pillars of Parliamentary democracy, without which the present situation will not improve a lot. Recently Minister of State for Personnel Shri Jitendra Singh launched the 'good governance index' for states at an event organized by the Ministry of Personnel, Public Grievances & Pensions on the occasion of good governance day here and Tamil Nadu ranked first. The good governance day is observed on the birth anniversary of former Prime Minister Late Shri Atal Bihari Vajpayee.
The GGI takes into consideration 10 sectors, namely, agriculture and allied sectors, commerce and industries, human resource development, public health, public infrastructure and utilities, economic governance, social welfare & development, judicial and public security, environment and citizen-centric governance.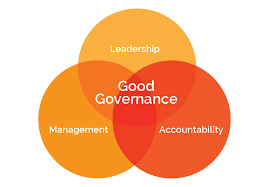 The word "Governance" has been derived from French Word "Govern" which means to conduct the policy, actions, and affairs of (a state, organization, or people) with authority. There are numerous specialized Institutions have given the definitions of "Good Governance" and has been the subject of hot debate amongst the scholars.
According to The Organization for Economic Co-operation and Development (OECD), the criteria of good governance comprises of fairness, transparency, accountability, responsibility. According to World Bank in 1992 Good Governance is a method through which Power is exercised in the Management of Country's Political, Economic and Social resources for Development.
Good governance is often perceived as a good quality of Political leadership.
Good Governance is an effective & transparent decision making of Political parties towards countries' resources for raising the standard of living of its Citizen: Dr R.D.Mishra
https://mediaswaraj.com/quality-management-through-six-sigma-6%cf%83/
According to the "The United Nations", Good Governance is measured by the eight factors which are; Participation,  Rule of Law, Transparency, Responsiveness, Consensus Oriented,  Decision Making, Equity and Inclusiveness.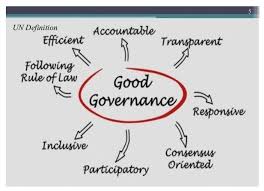 The word Good Governance is a relative term, and should be inferred differently for different democracies depending on the status of "Standard of living of its Citizen. If we look at the following two reports recently published, we can understand the position of Good Governance in India.
(i)Report of Transparency International (TI) 2020 on Corruption level India stands 80 out of 180 Countries in the World.
(II)Report of Global Hunger Index (GHI) 2020 India's rank is 94 out of 107 Countries in the World.
These two reports are an eye opener for all of us.
https://mediaswaraj.com/transformational-leadership-the-need-of-hour/
As we know in all Parliamentary Democracy, there are four Pillars, which are as Legislative, Executive, Judiciary, and Press. The roles and responsibilities of all the four wings matters a lot in the creation of "Good Governance".
Let us analyze the above four wings of our Parliamentary democracy.
Legislature: According to Association for Democratic Reform reports; 43 % of 542 Member of Parliament in 2019 General election are criminally tainted. 72% candidates with criminal background fought election. During 2009 on the suggestions of Hon'ble Supreme Court to all Political parties, not to allow tainted persons (pending criminal cases. in Court) to fight election; on this all political parties vehemently rejected the idea. In 2018 Hon'ble Supreme Court five Judges bench headed by Hon'ble Judge Dipak Mishra; "lawmakers facing criminal charges be barred from contesting elections or should they be disqualified only after conviction, should be left to the parliament to enact a law.
Of late Supreme Court recently directed Election Commission of India (ECI) to publish the entire criminal history of their candidates for Assembly and Lok Sabha elections along with the reasons that goaded them to field suspected criminals over decent people.
The pertinent question is; is there any dearth of people with a clean background in politics? Is so, it may be due to the dominance of Money & muscle power in politics. The criminalisation of the political process and the strong nexus between politicians, civil servants, and business houses has a negative influence on public policy formulation and governance which badly affect the dominance of "Good Governance" The presence of rampant corruption amongst the political class is evident and due to this it is losing respect. Therefore, it is necessary to amend Section 8 of the Representation of the People's Act 1951 to ensure disqualification of persons against whom criminal charges that relate to grave and heinous offenses and corruption are pending. Now we have to wait and watch when Political Parties takes up this call.
Judiciary; In jurisprudence it is said Justice delayed is justice denied and justice hurried is justice buried. If we look at the recent Judgment of Delhi CBI court in the case of Shri Dilip Ray, a former Union Minister turned hotelier, who was sentenced to three years Jail which pertains to irregularities in the allocation of a Jharkhand coal block in 1999 when he was the Minister of State (coal) in the Atal Bihari Vajpayee's government. Here the point is it took almost 21 years to pronounce judgments in the lower court for which Mr Ray says, will appeal in the higher Court, means it is doubtful that in his life time the case will be finally decided. The other issues in Judiciary are the appointments of Judges in higher Courts on the recommendation of collegiums need a public debate, however present Government is not in favor of this and wants through National Judiciary Appointment Commission (NJAC). There are other issues as well like, (a) There are at present 3 crore cases pending in the Indian courts (b) Digitalization's of Court records and proceedings (c) To change the archaic laws of Criminal Procedure Code (CrPC) and The Indian Penal Code (IPC) etc are deterrent for Good Governance.
Executives: The executive executes and enforces law, responsible for policy making and implementing the policies for better Governance. The political affiliation of Executives along with adapting to corrupt practices by few is not seen as a good practice. Another issue is lack of transparency in their working, is not welcomed. Even after seventy years of the legacy of our executive systems, the standard of living of Society has not improved as it ought to be. The very system of selecting IAS Executives which is the legacy of British Rule needs to take a relook. Most of the Commonwealth Countries have done away with. Moreover much water has flown over the system of reservation in the recruitment process, which questions the quality of Executives, whether at UPSC. PCS or any other Public selection system. This should be replaced by "Economic Criterion" to do justice with all sections of Society, without weighing political gain or loss. This will be right salute to constitutional provision of Right to Equality (Articles 14 – 18) the right to equality provides for the equal treatment of everyone before the law, prevents discrimination on various grounds, and treats everybody as equals in matters of public employment. For this vested Political parties should come up above their political ideology for the very development of all walks of society, if they have to bring India on the developed country's map.
Press; Is the fourth pillar of Parliamentary democracy to act as "Watch Dog" in the society? In India, freedom of the press has been treated as part of the freedom of speech and expression guaranteed by Article 19(1) (a) of the Constitution, but unfortunate to mention that most of the Press, TV and Print media are not honest to their profession. This is due to the fact of their Political affiliation and keeps on propagating news based on their ideology.
The Paris based Reporters Without Borders (RSF) publishes annually a World Press Freedom Index (WPFI) purporting to evaluate the level of freedom available to the media in 180 countries. The 2020 WPFI ranks India 142 out of 180 Countries. Norway is Number one, China is 177. On this report Union Minister of Information and Broadcasting Shri Prakash Javadekar, speaking on the occasion of World Press Freedom Day, said his government "will expose" this survey which portray bad picture about freedom of press in India. In fact as a Minister concern he can only defend himself,rather than analyzing the reason thereof. Another problems of India Press is that it is owned by Corporate, which does not allow "Press Freedom in its letter and spirit"
https://mediaswaraj.com/performance-management-through-balanced-scorecard-bsc/
To summarize, unless Political Parties dares to show their will to bring drastic changes, the factors which are major hindrances towards achievements for "Good Governance" remains the same, nothing else will change and the situation will continue for a long. For this, role of Citizens becomes an important factor to select a Government that they deserve, if they have to bring India in the World map of "Good Governance"
This is the personal opinion of the writer